"REMINISCENCE"
2022 Fall/ Winter Collection





"REMINISCENCE" is a collection attempting to give life to a picturesque memory.





I was inspired by the shapes that were formed from the abandoned furniture and architecture I came across one day on the streets. They reminded me of the silhouettes that are created from the clothes people wear. This became the foundation of my re-conceptualized meaning of "body", that objects too can have their own unique bodies. Tying these silhouettes to my own personal memory, this collection is influenced by the significant spaces that I came across in my life.


Throughout the project, I experimented with different objects to recreate the memory when objects come alive. It was during my 3D silhouette exploration, in which I realized that I needed to capture the movement between space and subjects. Therefore, I used a frame as a medium to seize the moment when both the space and subject were in play. These moments became the blueprint of my designs. The shapes and details were materialized by playing with various placements and contours of covered furniture. In addition, natural pleats and gathers were generated by those silhouettes.

My photography mood board was inspired by Deborah Tuberville's iconic images, Soft Frustrations and The Private Apartment of Madame du Barry, from Unseen Versailles, France 1980. To recreate the vivid evocation of a space, this project was a creative collaboration with set designer Christina O'Neill and photographer Youn Jung Kim.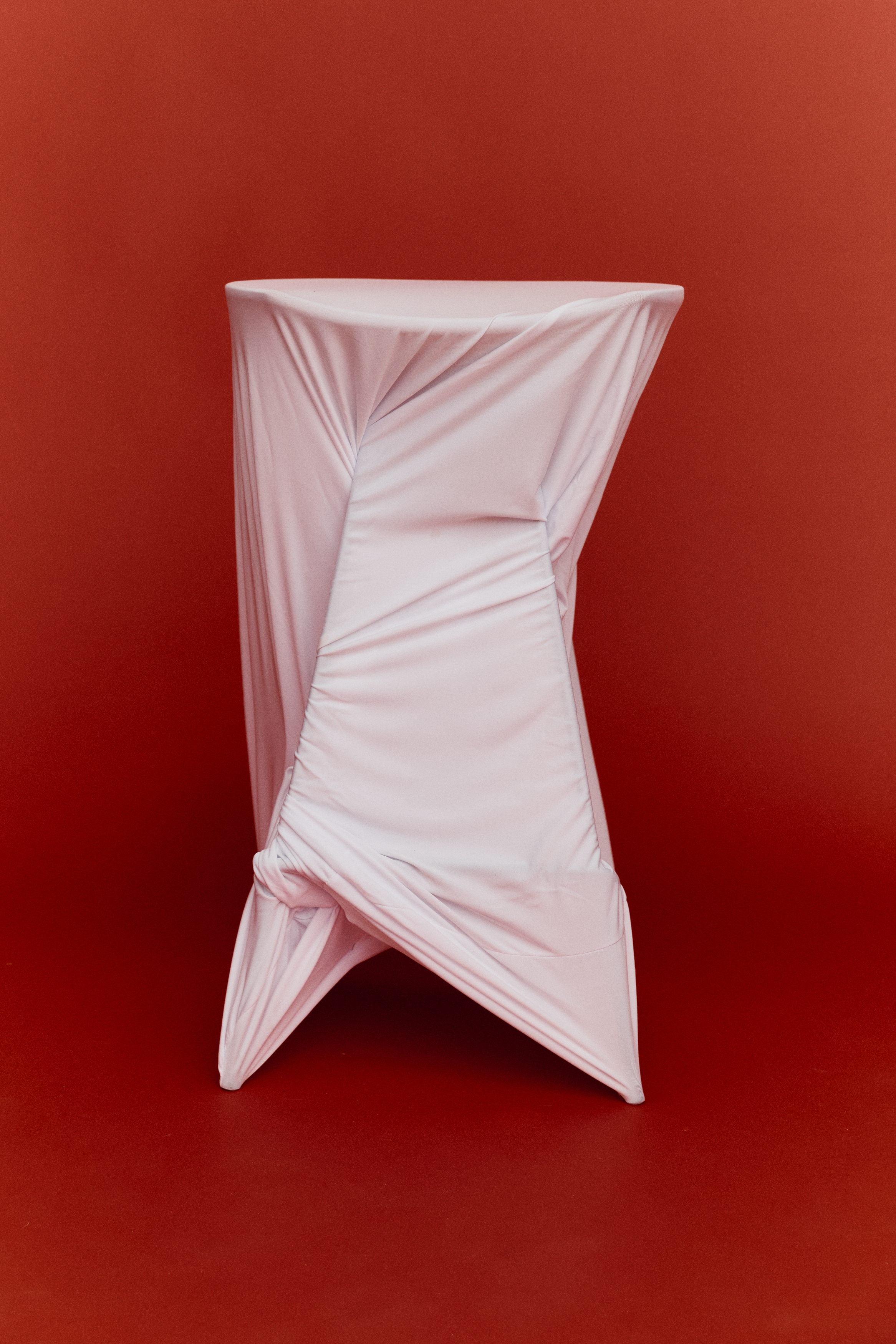 This collection is about a memory of the objects surrounding me, including architecture, furniture, and space. The harmony of these three is where I find the true nature of beauty in shape and I called this memory, "Reminiscence".

24–09–2024